PAUL R. COATE, AEA
Paul is a member of Actors' Equity Association with over 100 stage productions to his credit.
Paul has performed in over a dozen states and in dozens of venues in the US and Canada, including Tony Award- winning regional theatres like The Guthrie Theater (The Music Man) and Children's Theatre Company (How The Grinch Stole Christmas, Shrek, The Sneetches), and celebrated organizations like The Minnesota Orchestra.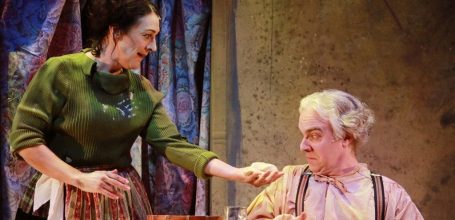 "SWEENEY TODD" at DULUTH PLAYHOUSE
"Paul Coate builds to a frenzied peak of madness, despair and bloodlust, using his barber's razor to slash his way to his ultimate goal of the evil Judge Turpin. One of Coate's strongest dramatic scenes is when he turns on the audience, threatening those in the first few rows with the wrath of his shiny blade.
Coate and (Jen) Burleigh-Bentz have their strongest vocal moment together with the witty Act One closing song, "A Little Priest."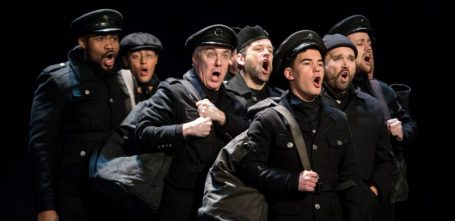 "ALL IS CALM: THE CHRISTMAS TRUCE OF 1914": THE NORTH AMERICAN TOUR and PBS BROADCAST
"This small masterpiece has a unity and a vocal power. "Auld Lang Syne" breaks the heart, and the emotional center of the show remains that moment when enemies come together to bury their dead and sing "Silent Night."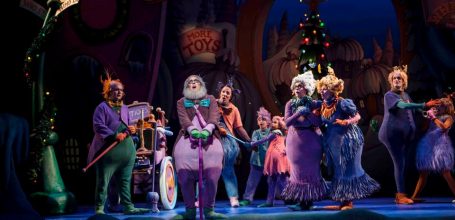 FAVORITE ROLES and FAVORITE SHOWS
In close to thirty years on stage, Paul has had the great fortune to play a wide variety of roles and to share the stage with some amazingly talented and passionate human beings as they told compelling stories to gracious, appreciative audiences of all ages.

REPRESENTATIVE ROLES:
"Cervantes/Don Quixote" in MAN OF LA MANCHA
"Sweeney Todd" in SWEENEY TODD
"Buddy Plummer" in FOLLIES
"Professor Callahan" in LEGALLY BLONDE
"Rev. Shaw Moore" in FOOTLOOSE
"Mervidge" in DR. SEUSS' THE SNEETCHES (originated the role)
"Harold" in THE FULL MONTY
"Governor/Vendurdendur" in CANDIDE
"Enoch Snow" in CAROUSEL
"Serge" in ART
"Max" in LEND ME A TENOR
"Luther Billis" in SOUTH PACIFIC
"Stephen Spettigue" in WHERE'S CHARLEY?
"Captain Walker" in THE WHO'S TOMMY
"Grandpa Who" in DR. SEUSS' HOW THE GRINCH STOLE CHRISTMAS
"Bellomy" in THE FANTASTICKS
"Frank Lippencott" in WONDERFUL TOWN
"Trinculo" in THE TEMPEST